BUFFALO, N.Y. — For Western New Yorkers on Buffalo Bills game day, the morning meant three things — breakfast, coffee and football.
Fans woke up bright and early to catch the 9:30 a.m. kickoff between the Buffalo Bills and Jacksonville Jaguars — the early time due to the game being held in London.
The Tavern at Windsor Park in Williamsville was one of many restaurants hosting a morning watch party.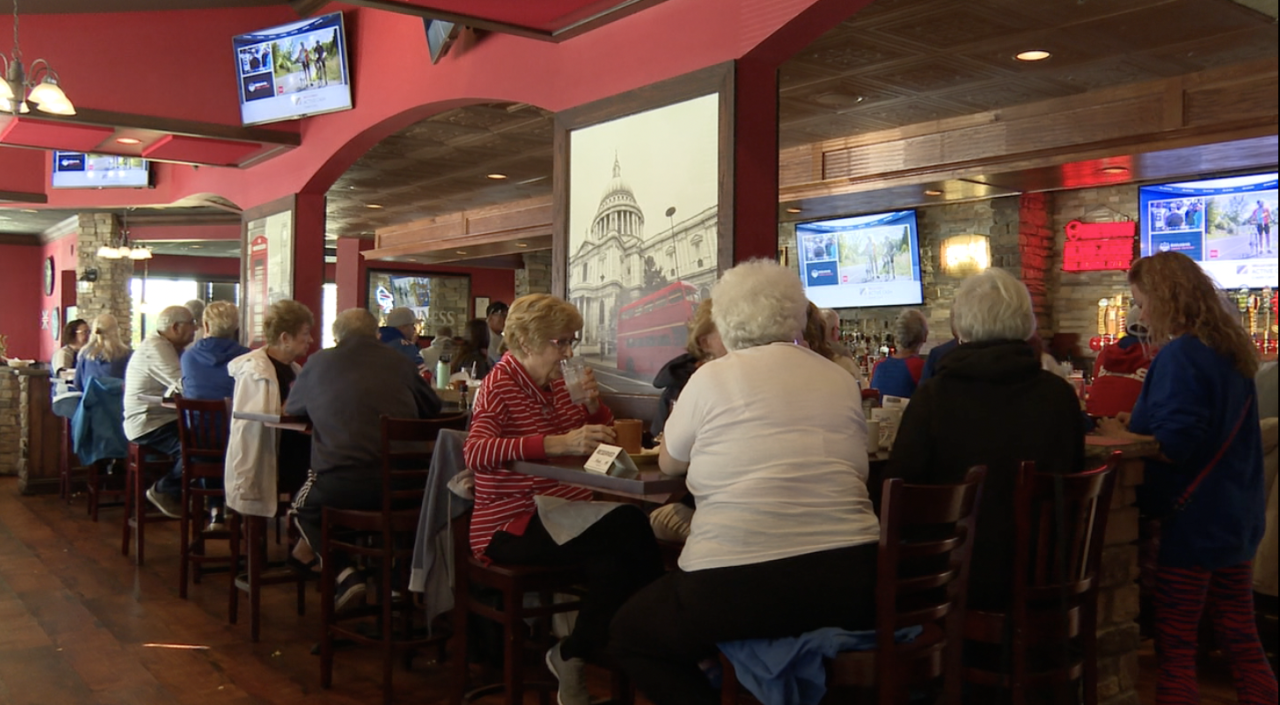 "This was the greatest way to spend a Sunday — get out here, have fun," Karen Butterson, a Bills fan at the restaurant, said. "It was awesome."
The restaurant hosted a non-denominational church service before the game, so fans could check "go to church" and "watch the game" off of their Sunday to-do list.
"The place was full. We had about 100 people. It was just beyond expectations," Pastor Steve Beigner from St. Paul's Lutheran Church in Eggertsville said. "It was great to come together — to make sure that we take time for somebody's normal worship pattern, along with getting ready to beat the Jaguars."
Unfortunately, the Bills did not win against the Jaguars on Sunday, but what couldn't be beat was the love from the Buffalo fans for their team.
"You can do anything around the Bills or the Sabres," Beigner said when referencing the church service he hosted right before the game.
Not all fans at the watch parties were living in Western New York. Kate Dempsey lives in Rhode Island with her husband, Rick, who is originally from Buffalo, and was able to experience her first Bills game in the 716 on Sunday while visiting family.
Kate and Rick were two of many fans cheering on the Bills at the Resurgence Brewing Company in Buffalo.
"We saw that breweries were opening early today for the game, so we headed on down," Dempsey said. "It's [the Bills are] more of a lifestyle than anything else."
Kate and her husband were happy to join in on the fun
"It's fun. It's different. It's so cool to come out and just have so many people this early — especially on a Sunday."