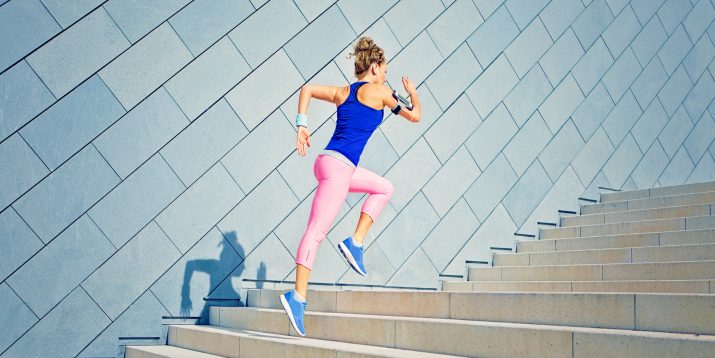 Some people love running with passion and go into every race with enthusiasm and determination. Then there are others who must muster every ounce of motivation to get out there for a run. Whether you're someone who loves every step of every mile, someone who curses the running gods until you cross the finish line, or someone who falls in between, there are quote for each situation.
And this kind of quotes can inspire us to three main reasons: We like to be coached, we are attracted to well-written words and it is rooted in our primitive biology. But more important than why they work is simply the fact that they do. So whatever type of running you plan to do, let these running quotes inspire you.
1. "By running, we become." —Amby Burfoot
2. "What seems difficult now will be your warm-up someday." -Unknown
3. "I breathe in strength and breathe out weakness." –Amy Hastings Craggquoting his mantra during marathons.
4. "Each race is a work of art, a drawing on the canvas of each day. Some races are screams and some races are whispers. Some races are praise and some are celebration. —Dagny Scott Barrios

5. "Pain is inevitable. Suffering is optional. —Haruki Murakami

6. "There's something magical about running; after a certain distance, it transcends the body. Then a little further, it transcends the mind. A little further still, and what you have before you, laid bare, is the soul. —Christine Armstrong

7. "There will come a day when I can't run anymore. Today is not that day." – Unknown

8. "Our running shoes have magic in them. The power to turn a bad day into a good day; frustration into speed; self-doubt into confidence; chocolate cake into muscle. —Mina Samuels

9. "Someone who's busier than you is running right now." —Nike

10. "Running is a lonely moment that allows my brain to unravel the tangles that build up over the days. I run, I hit the pavement, I channel that energy into my legs, and when I I'm done running, I'm done.Rob Haneisen

11. "A short run is better than no run." -Unknown

12. "The more I run, the more I love my body. Not because it's perfect, far from it, but because every mile proves to me that I'm capable of more than I ever thought possible. possible – Unknown

13. "I didn't feel like running today. This is exactly why I went there. -Unknown

14. "We run to repair the damage we have done to body and mind. We run to find a part of ourselves that is still unknown. —John Bingham

15. "Never limit where running can take you. I mean geographically, spiritually and of course physically. —Bart Yasso

16. "Run. Because the zombies will eat the untrained ones first! —Zombie apocalypse survival guide

17. "The problem with jogging is that by the time you realize you're not in shape for it, it's too far to go back." —Franklin P. Jones

18. "The miracle isn't that I'm done. The miracle is that I had the courage to start. —John Bingham
19. "I run because it always takes me where I want to go." —Dean Karnazes
20. "Long-distance running comes with many challenges, but one of the biggest is where to put the house keys." —Gabrielle Zevin

21. "Run often. Run for a long time. But never outgrow your joy of running. —Julie Isphording

22. "If you feel bad at 10 miles, you're in trouble. If you feel bad at 20 miles, you're normal. If you don't feel bad at 26 miles, you're abnormal." —Rob de Castella

23. "Somebody can beat me, but they're gonna have to bleed to do it." —Steve Prefontaine

24. "A 12-minute mile equals a 6-minute mile." -Unknown

25. "Run when you can, walk if you must, crawl if you must; never give up. —Dean Karnazes

26. "Go as long as you can, then take another step." -Unknown

27. "I often hear someone say I'm not a real runner. We are all runners, some just run faster than others. I have never met a fake runner. —Bart Yasso

28. "Go ahead…walk if you must, but finish the damn race." —Ron Hill

29. "A year from now you'll regret starting today." —Karen Lamb

30. "When your legs are tired, run with your heart." -Unknown

31. "The voice in your head that says you can't do this is a liar." -Unknown

32. "Whether it's a mile or a marathon, you get there the same way . . . one step at a time. That's life." —Baylor Barbee

33. "A runner is real when he takes the first step." —Clarissa Pinkola Estes

34. "No matter how fast you go, you keep licking everyone on the couch." -Unknown

35. "Shut up legs. We got this. -Unknown